2b501696be971293852e43cf5457b3b2
What we do?
RS Investment S.A.S. provides investment banking services, offering customized solutions to meet our client's diverse needs. We combine our hands-on experience and deep business understanding to build trust and create value.
RS Investment has specialized in the following areas:
• Valuation & Strategy
• Investment Banking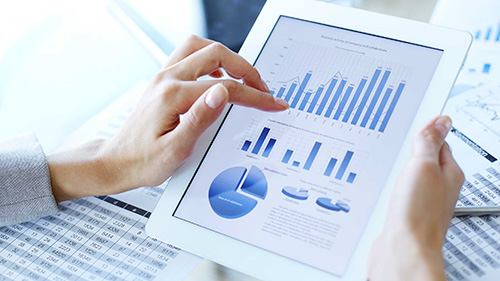 • Analyze the main drivers in various industries.
• Understand the value drivers in each country.
• Provide significant value creation in cross-border transactions.
• Implement standard valuation methodology for an improved understanding of the business value globally.
How does RS Investment bring value?
• Our knowledge of business valuation as well as experience in local markets, enables us to identify the critical issues that can impact the deal in order to provide insights and exceptional results for our clients.
• Our specialists in valuation have the skills to guide companies through the process of understanding the value of each business in a
transaction.
Our services
• Valuation of companies, business-units, brands and
intangible assets.
• Valuation of investment portfolios.
• Strategic M&A advisory services.
• Business cases.
• Economic value added (EVA).
• Provide specialized services for complex strategic decisions and M&A transactions.
• Identify the value of synergies generated throughout the transaction.
• Provide expertise in strategic areas to achieve specific and effective solutions for challenging problems.
How RS Investment can bring value?
• Our deep industry knowledge combined with local market expertise and networking allows us to identify strategic business opportunities as soon as they arise, offering a competitive advantage to our clients.
• We structure the business opportunity and identify the potential purchasers in order to execute the transaction and optimize value.
Our services
• Financial advisory services for mergers, acquisitions and divestitures.
• Transaction services: Buy-side or Sell-side advisory.
• Financial advisory in credit restructuring.
• Fairness Opinion in M&A process.
• Family Office advisory services.
Rodrigo Salazar is the Managing Partner of RS Investment a position he has held since 2013. Rodrigo has over 20 years of investment banking and professional services experience. He began his career at PricewaterhouseCoopers in Bogota, Colombia, where he worked for 5 years as a senior associate in the Mergers and Acquisitions Division for the pharmaceutical, ports, manufacturing, retail and financial sectors. In 2005, Rodrigo joined PwC – Miami in the M&A Division for the SAB Miller – Bavaria transaction in Latin America. In 2007, Rodrigo joined the Business Risk Division of Ernst & Young as a lead consultant, on Financial Risk and Transaction Services in Colombia. Between 2008 and 2013, Rodrigo was the Managing Director of the National Business Association of Colombia, and during this time he was also the Executive Director of Fundacion Mamonal – United Way, where he successfully led the fundraising and investment strategy for corporate social responsibility projects on the Caribbean coast of Colombia.
Mr. Salazar has a B.S. degree in Industrial Engineering and has completed postgraduate studies in Finance and MBA at Universidad de los Andes. Additionally, has studies of Management at INCAE Business School – Costa Rica and the Mergers and Acquisitions Program at the Harvard Business School.
Contact

Mobile: +57 3176577604
e-mail: rsalazar@rs-inversiones.com
Colombia